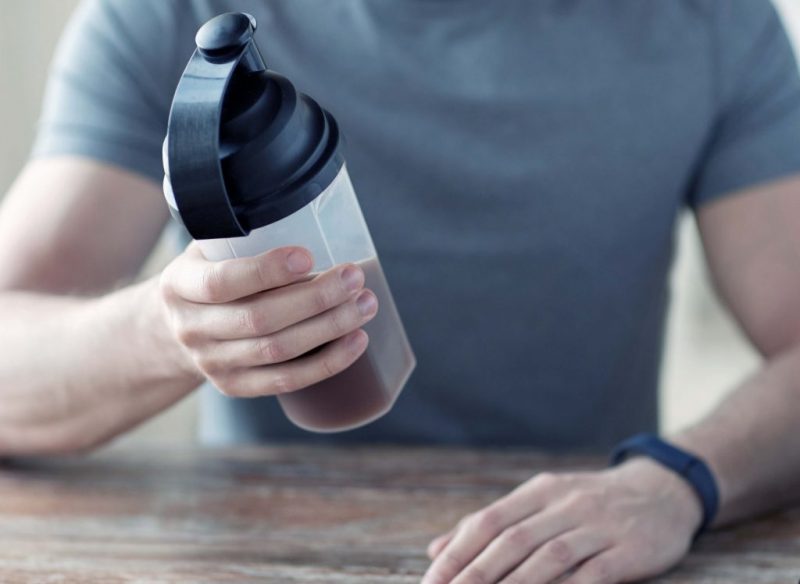 01
Verita Healthcare Completes Acquisition of AVS Nutrition Continuing Australian Expansion in High-quality Manufacturing
September 11, 2018
Verita Healthcare Group Ltd ("VERITA" or "VHG") today announced its acquisition of a 70% shareholding in Australia Vitamin and Sports Nutrition Pty Ltd ("AVS").
BACKGROUND
AVS provides a range of services relating to Health Foods, Supplements, Vitamins and Complementary Medicines; from sourcing, supplying, packaging and contract manufacturing to development of customised products and innovative formulations. AVS' specific areas of competence and interest support the growth in demand for organic, natural ingredients such as Super Foods and high-quality Supplements, and they have quickly established themselves as trusted suppliers to major brands in the Australian healthcare market as well as fast-growing specialist start-up brands.
Head-quartered in Singapore, VERITA specialises in next-generation customised, preventative healthcare – from advanced diagnostics, disease prevention and longevity medicine to integrative oncology – all designed to help clients extend healthy lifespans and optimise performance.
STRENGTH IN OVERSEAS MARKET
AVS is VERITA's fourth investment in Australia and it complements the Group's fast-expanding range of high-quality products that underpin the preventative, personalised health, wellness and anti-aging solutions offered across their international healthcare platform.
Australian annual complementary medicine sales now exceed A$4.7 billion representing a compound annual growth rate of 27% and AVS is well-positioned to service the four main categories of Vitamin and Dietary Supplements, Sports Nutrition, Herbal and Traditional Products, and Weight Loss. The global complementary medicine market is expected to reach a value of US$115 billion by 2020.
Julian Andriesz, CEO of the Verita Healthcare Group, said "AVS epitomizes the reasons why Australian manufactured products are highly regarded regionally for quality and safety and we will help them ride the explosive global growth in demand for supplement and nutritional products. The acquisition of AVS underlines our commitment to providing high quality products as part of our vertically integrated, holistic healthcare offering. VERITA is fast becoming a leader in the global preventative healthcare market and we are committed to empowering our clients to improve their health and wellbeing through the latest evidence-based treatments, products, and technologies.
"The team at AVS have built a strong reputation amongst their customer base for integrity, quality and service which aligns with VERITA's philosophy and culture. We look forward to leveraging our synergies and developing a strong partnership."
Mikko Helle, General Manager and owner of AVS, said "VERITA's acquisition of AVS will help drive the continued growth of our business, across Australia and into the Asia Pacific region".
Media Contact:
Simon Potter +852 650 12933 [email protected]
ABOUT VERITA HEALTHCARE GROUP (VHG)
Verita Healthcare Group is the first vertically integrated International healthcare company focused on Integrative and Preventative Medicine. VERITA own oncology clinics in Asia, Europe and North America ("Verita Life") and Health and Wellness clinics (including Advanced Diagnostics, Aesthetics, Disease prevention, Anti-aging and performance improvement, "Verita Health"). VERITA are also involved in Medical Tourism to ensure customers can find the best possible healthcare at an affordable price. VERITA have 23 current Research and Development collaborations with top medical and science universities internationally and are building an analytical platform for improving both diagnostic and prognostic capabilities by improving the overall outcome for patients and customers ("Verita Wisdom"). The Wisdom platform will feedback data to enhance the efficacy of the Verita's products division ("Verita Innovate") which includes compound pharmaceutical, cosmeceutical and nutraceutical manufacturing. This improves speed to market and customer experience.
For more information, please visit:
http://group.verita.com/en/
For a short video introduction, please visit:
https://www.youtube.com/watch?v=010SlYQ79J8&frags=pl%2Cwn
About Australia Vitamin and Sports Nutrition (AVS):
Australian Vitamin & Sports Nutrition Pty Ltd has grown to be one of the largest and most successful independently owned contract manufacturers in Australia. As an independent Contract Food, Vitamin, Supplement and Complementary Medicine Manufacturing and Sourcing operation, AVS offers comprehensive services to brands looking for an alternate supplier or to those looking for new concepts. AVS Nutrition has been built from a combined experience of more than 30 years in manufacturing and regulatory affairs in the food and pharmaceutical industries. The vision is to deliver customers a high-quality product, along with a level of customer service and satisfaction beyond any competitor in the market.
For more information, please visit:
https://avsnutrition.com.au