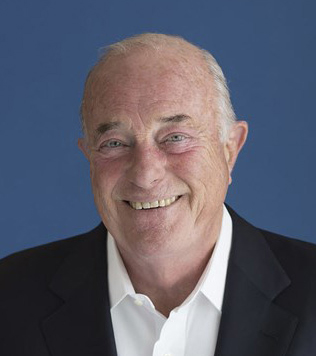 01
Verita strengthens Board with appointment of Banking and PLC Veteran Michael Kirkwood
June 4, 2019
London,United Kingdom 4 June 2019 – Verita Healthcare Group, a vertically integrated provider of preventative and personalised healthcare, has appointed Mr Michael James Kirkwood, CMG, to its Board as an Independent Non-Executive Director. Michael's appointment is linked to the Company's strategic decision to locate its European headquarters in London as it builds the infrastructure and team to deliver its international ambitions.
BACKGROUND
Built on 12 years of research collaborations with some of the most progressive scientific institutions and practitioners in the world, Verita combines specialist clinic models, in-house product development and manufacturing, a comprehensive digital healthcare and disease management platform and an international R&D network.
This integrated approach is designed to meet the rapid growth in demand for smarter healthcare that focuses on proactive wellness rather than illness; the individual rather than the mass-market; evidence-based effective disease prevention; and ultimately life extension. Verita, which operates in eight countries currently, seeks to fill the gaps left by mainstream medicine and lead the way in next generation healthcare.
Michael is the current Independent Chairman at Ondra LLP, a Non-Executive Director at AngloGold Ashanti Limited and a Senior Independent Director at Bushveld Minerals Limited.
With a 31-year track record at Citigroup Inc., where he was latterly UK Head and Chairman of Corporate Banking, Michael held management positions across the UK, New York, Scandinavia and Switzerland. In London, Michael was Deputy Chairman of the British Bankers Association, Chairman of the Association of Foreign Banks, President of the Chartered Institute of Bankers and the inaugural Chairman of British-American Business Inc.
During his earlier career, Michael spent several years in Asia, based in Singapore, with the Ralli-Bowater Group. Michael has also served as a Director of the British Government's UK Financial Investments Ltd. (UKFI), Chairman of healthcare entity, Circle Holdings plc, Deputy Chairman of PricewaterhouseCoopers Advisory Board and as a Non-Executive Director of Eros International plc and Kidde plc.
"We are delighted that Michael has joined our Board. Verita is growing rapidly around the world and corporate governance and international business expertise are important to us. Appointing a Board member of Michael's calibre and experience was not only a priority but validates our strategy and vision. I am confident that his counsel and insight will be invaluable as Verita establishes its London headquarters and continues its European expansion plans."